Sarah Bush Lincoln Growth

SBL Plans Surgery Center
Construction is underway on a new outpatient surgery center on the Health Center's main campus.
The four-suite surgery center is being built to accommodate the surgery schedules of the orthopedic surgeons at the SBL Bonutti Clinic and the SBL ENT physicians. The 18,000-square-foot facility, which is situated just east of Prairie Pavilion 1, is expected to take about a year to build.
SBL Director of Planning Erica Stollard explained that the acquisition of the Bonutti Clinic in early 2018 is expected to bring several new orthopedic surgeries to SBL over the next five years, while new ENT surgical cases are expected to grow in the same time frame. 
Additionally, many of the outpatient surgeries currently performed in the Health Center, including ophthalomologic, orthopedic and ENT surgeries, will be performed in the new center. Shifting outpatient surgeries to the new center will open space in the Health Center for physicians to perform surgeries that require hospitalizations.
For more information, contact Erica Stollard, 217 258-2106.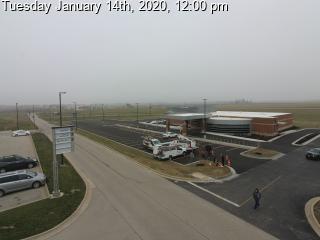 Watch a time-lapse video of the construction.